Things have been trucking right along, over here in Katelandia.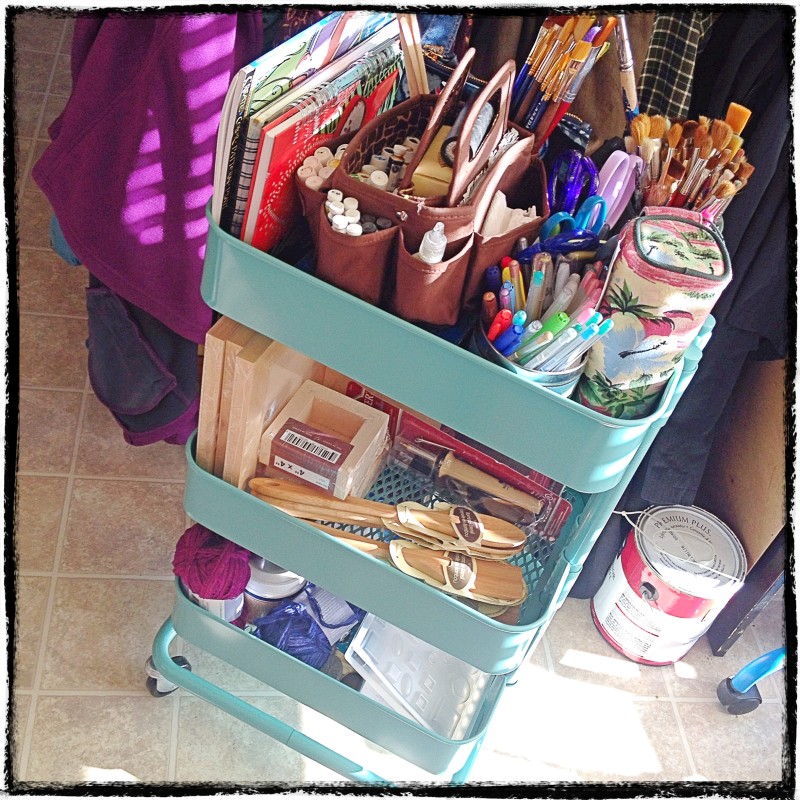 I started filling up my IKEA craft trolly and love being able to roll it to wherever I happen to be working. In fact, I'm thinking that having a matching trio of teal trollies just might help get me through my time without an official office to myself… Where to put them, though?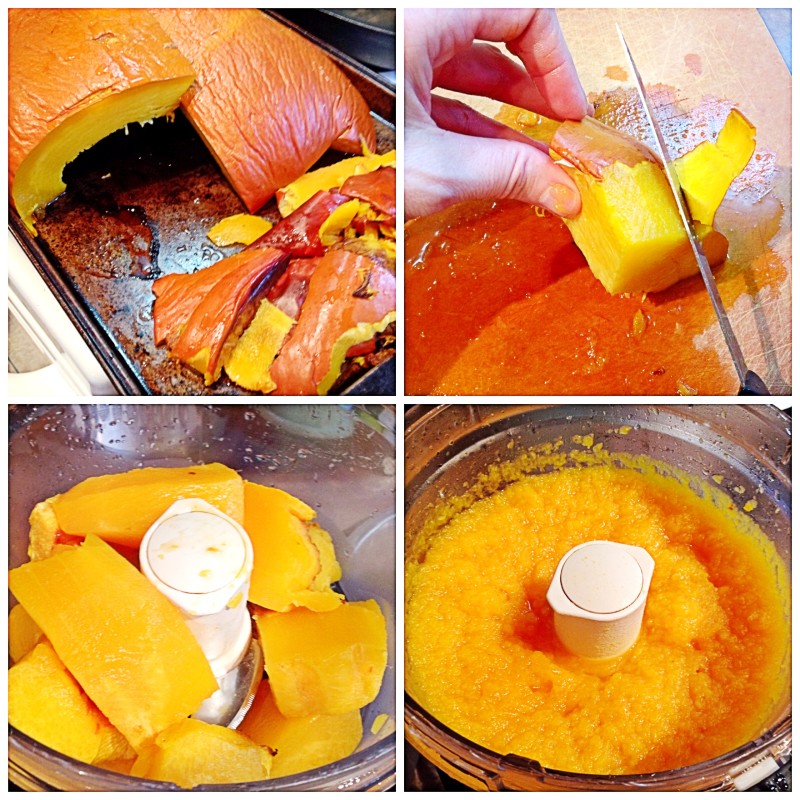 For the first time ever, I actually cooked my Halloween pumpkins (vs. composting them). I ended up making both purée and roasted cubes to freeze (baked at 400F for an hour), and ate some that I'd cooked with rosemary and maple syrup in Buddha bowls. De-lic-ious!!!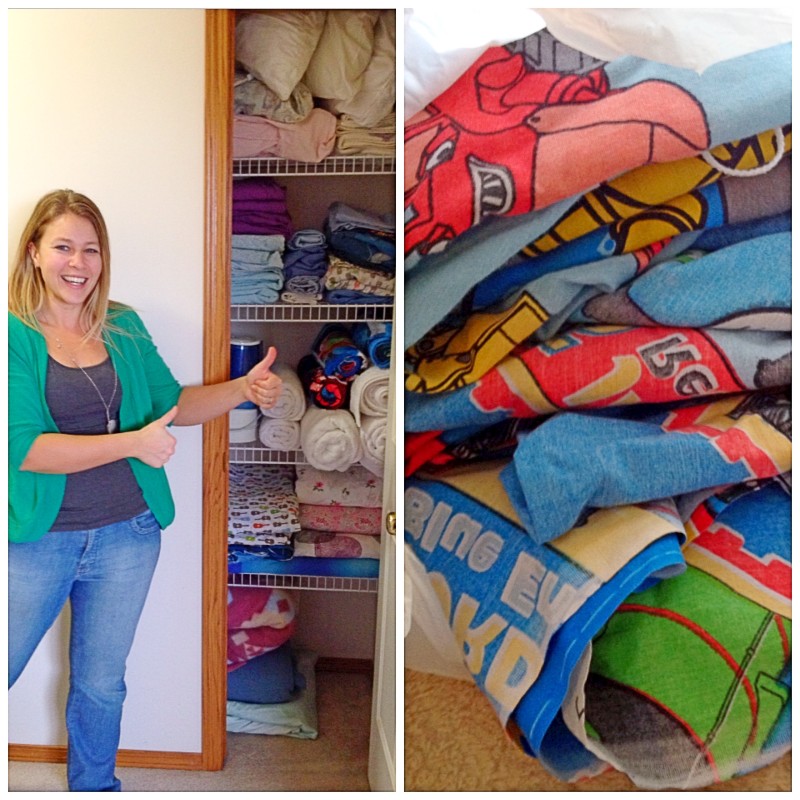 Thyra and I tackled the once-overflowing (to the point where the door was hard to close) linen closet. I had a bit of an emotional breakdown getting rid of the "little boy" bedding that the Monkeyboys no longer use… which, being who I am, I analyzed the crap out of… but at the end of the day, I REALLY do enjoy how functional that closet is now, so it was totally worth it.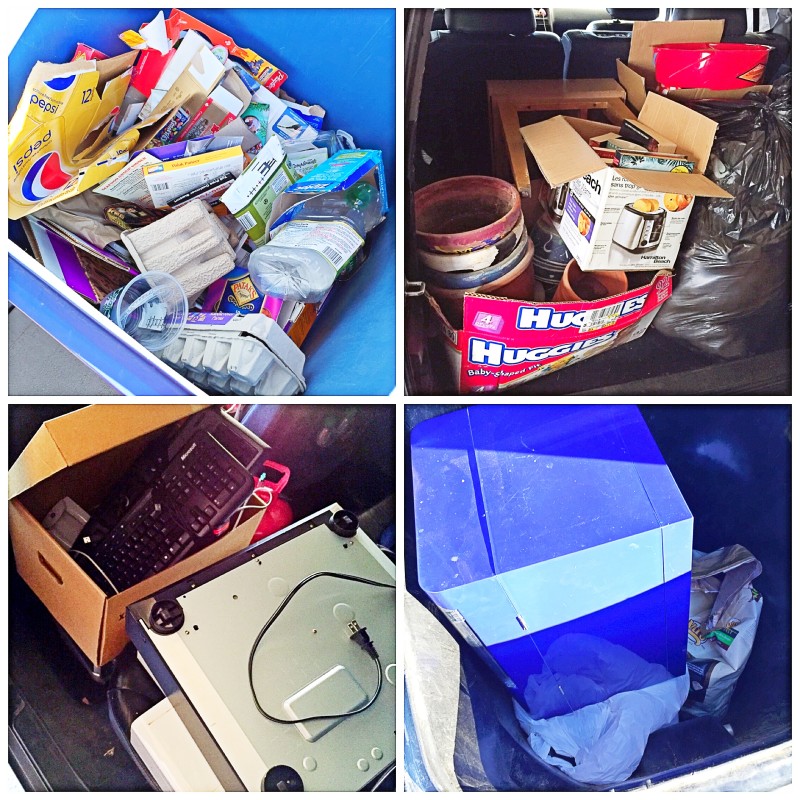 Plus, it helped inspire me to go through even more cabinets and storage and purge a tonne more stuff the following week. In one day, I dropped off a trunk full of stuff at Value Village, a back seat full of old electronics at Staples recycling center, brought some goods to the hazardous waste drop off, and filled up the recycling bin! Go, me!!!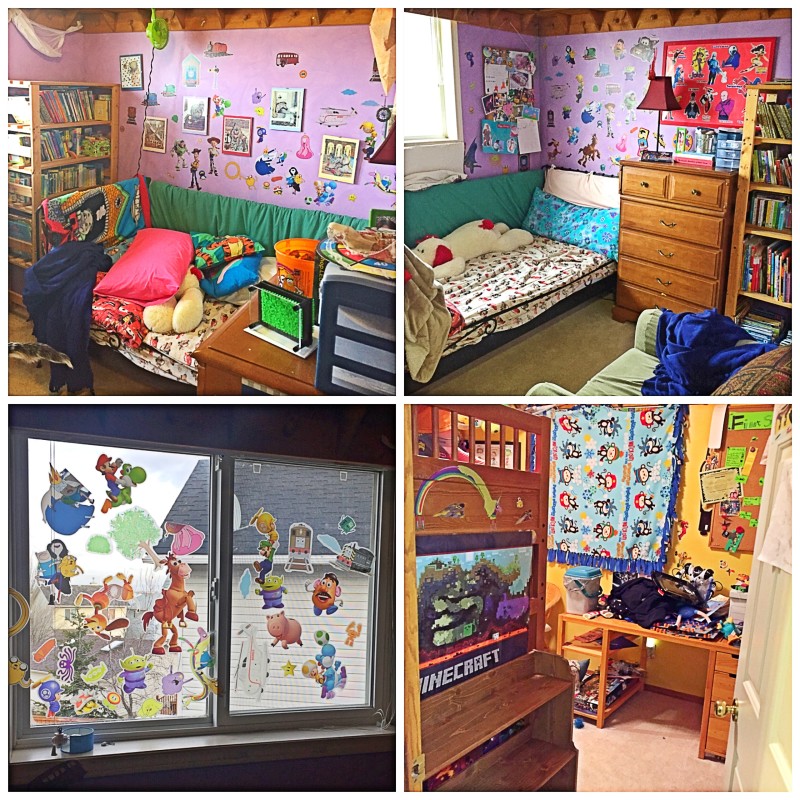 Then my husband started rearranging his Lego studio space, bringing up an old chair that nobody sat in in the process. Monkeyboy Junior Jr. decided that he had to have it in his room, so we set about rearranging things (and purging an old Ikea kids table and chairs) to make it all fit. Of course, then his older brother decided that it was time for a change in his room as well… and, yeah. We are still trying to get through all his "stuff" so that we have room to move/exchange furniture in there. 😉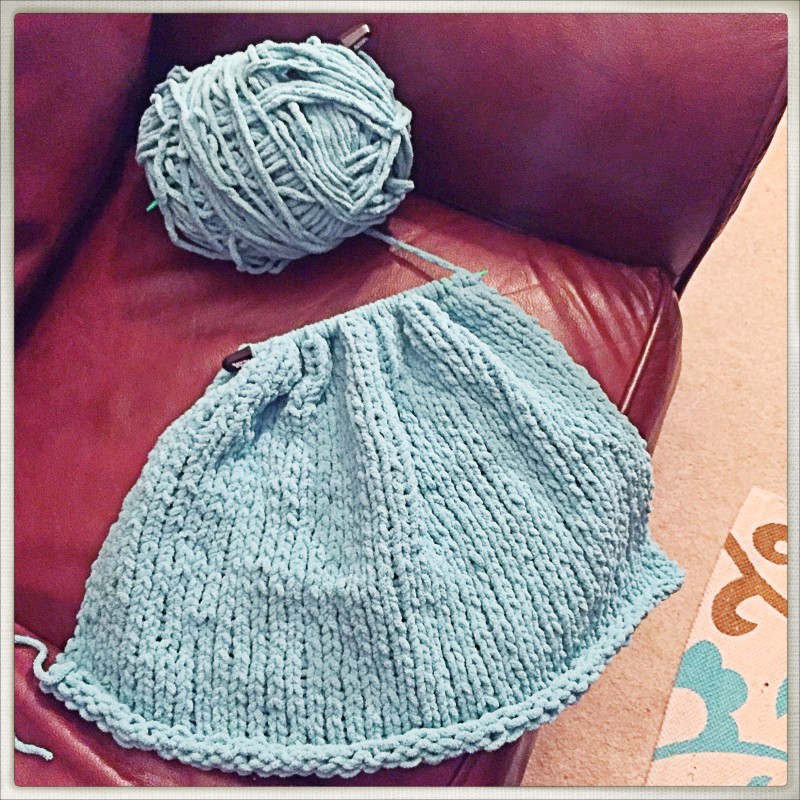 During my "vegging out in front of the TV" time, I've also been absentmindedly knitting. I found this super-soft teal chenille-like yarn, which I turned into a simple cowl to help keep me warm during these frigid months. Did I mention how soft it is? I actually took a nap in it the other day and am now working on new covers for the living room pillows. 😉 Soooft!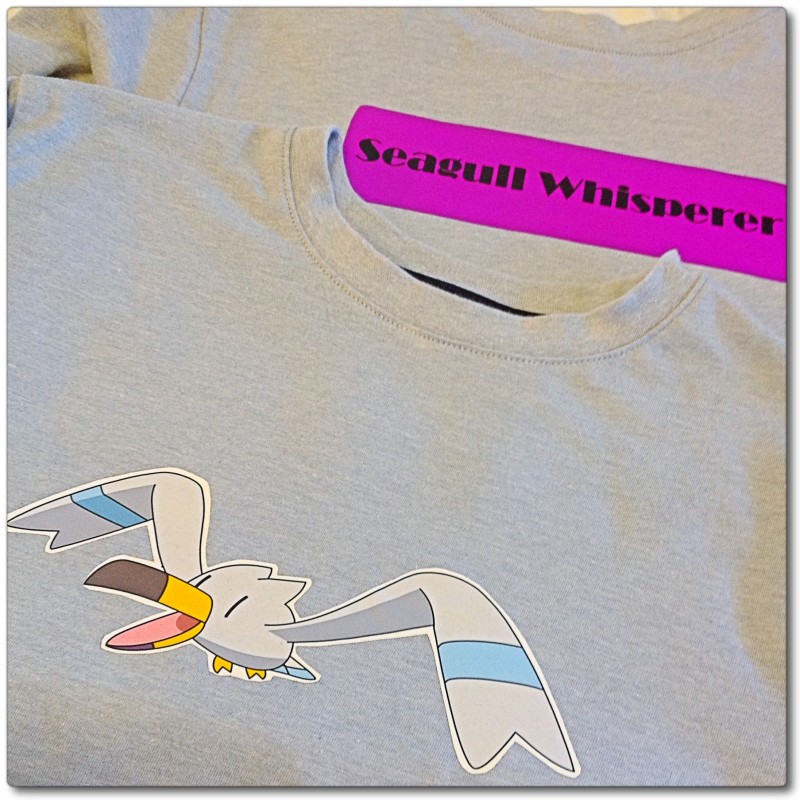 My son also went to his best friend's birthday party this month. He asked me to make the two of them matching shirts. So, I dragged out the good old Avery T-shirt Transfers (here, I used the "for dark fabrics" ones). It's some kind of "in joke" thing, and it made them both very happy, so yay!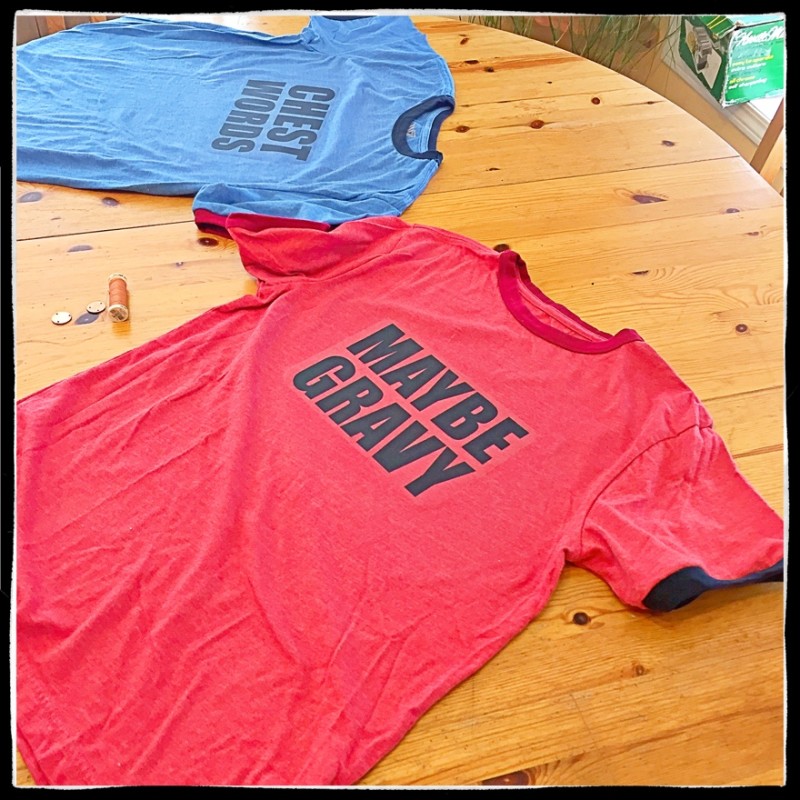 I also got yet another request for a custom-made iCarly penny tee. Just when you thought you were out… they pull you back in! I've had several inquiries over the past two years, since I closed up my Etsy shop, most of which I've declined to make. But I felt like it was finally time to re-open the virtual store and think about setting some goals for the upcoming year. I think that because of the insanity of Canada Post pricing, I'll be splitting my time between small, inexpensively mailed items and larger, more intricate/arty (and expensive) ones (such that the $15-20 shipping within Canada won't be as much of an issue). But we'll see how that all pans out. 😉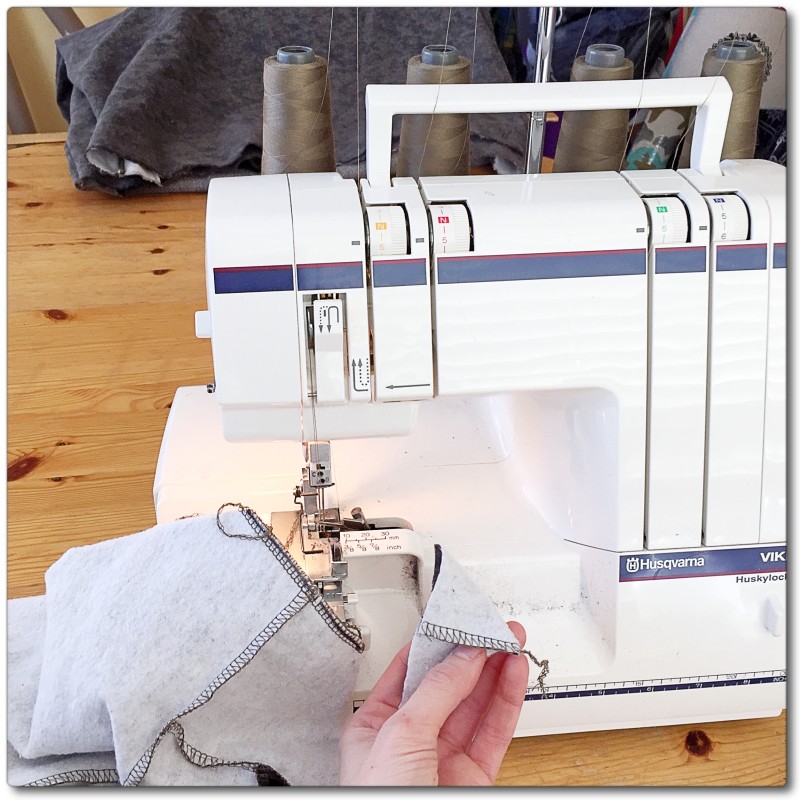 And finally, I was asked by my friend Erin to recover their couch cushions (vs. them having to buy a brand new couch). It was a long and more-complicated-than-I-had-anticipated project, but worthwhile in that we prevented an unnecessary purchase / potential landfill. I took a bunch of photos in case anybody is thinking of tackling a similar project, but I will save that all for another day – and another blog post.
Anyhow. Hope y'all are having an awesome and productive autumn! =) Wheee!