It all started innocently enough, with me wanting to pre-cook a few things to make meals for the upcoming week easier (and quicker) to deal with.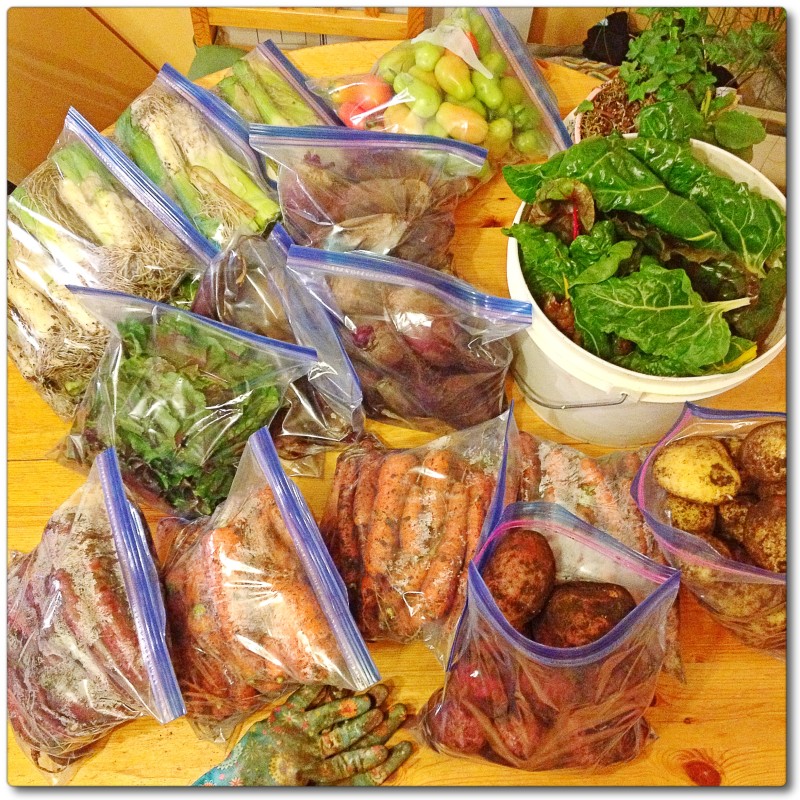 I had just finished the final harvest of my garden – well, nearly. There were still rows of potatoes and some herbs to contend with, but they could wait. I was excited to enjoy some of my yummy veggies!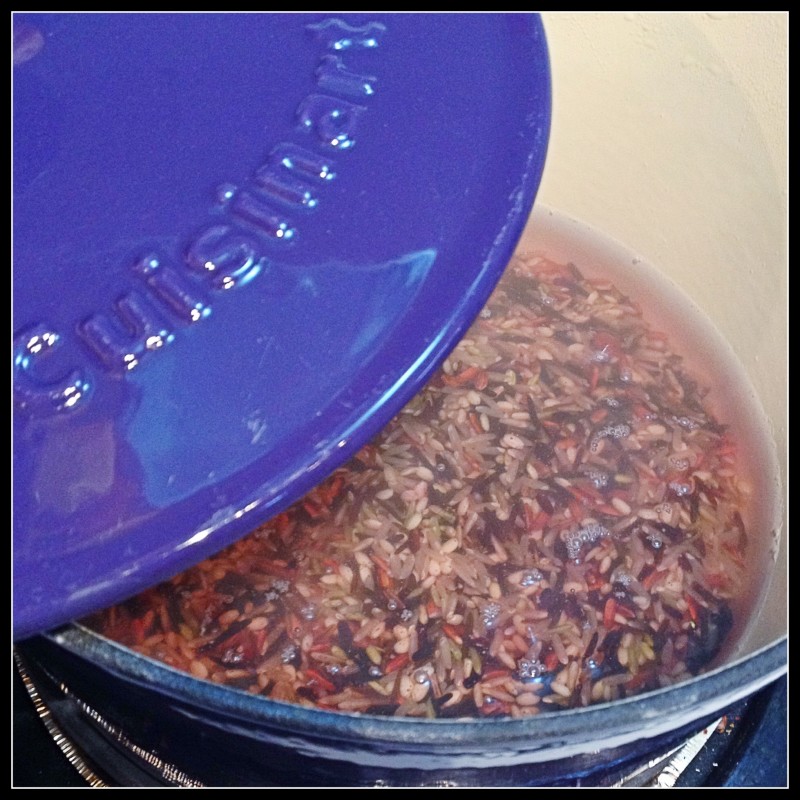 So, I set some wild & brown rice to simmer (45 minutes is just too long to wait during the week, when you're hungry *now*)…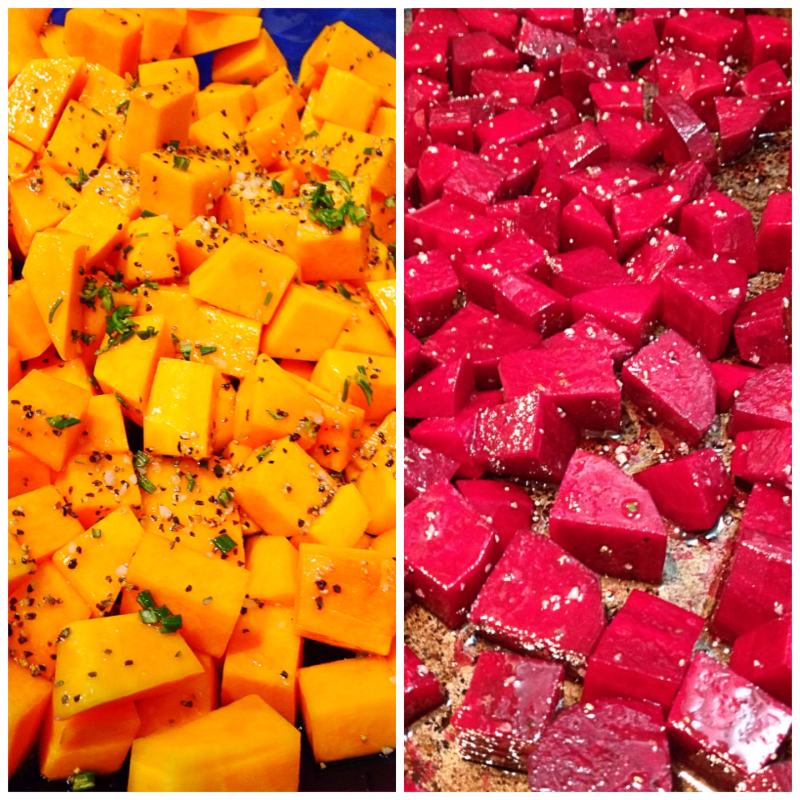 And I chopped some butternut squash and beets for roasting (coating them in a bit of olive oil, salt, and pepper, plus a bit of maple syrup and freshly chopped rosemary for the squash)…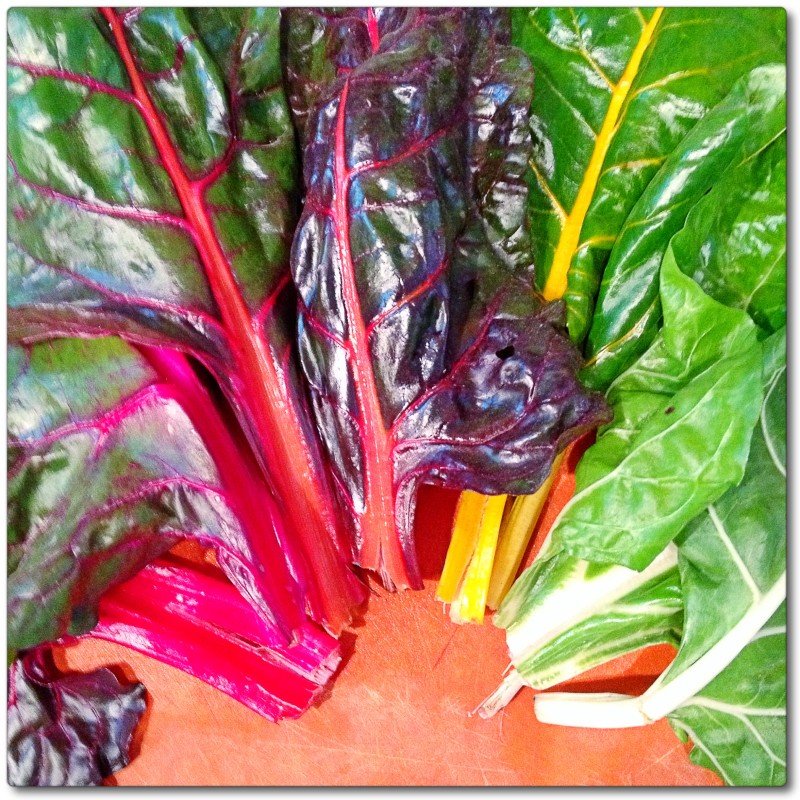 While that was all cooking, I started processing some of the rainbow chard I had gathered (washing, removing the stems, cutting into ribbons for freezing)… when all of a sudden, I noticed how yummy everything cooking smelled, and I decided I needed to eat something! NOW!!!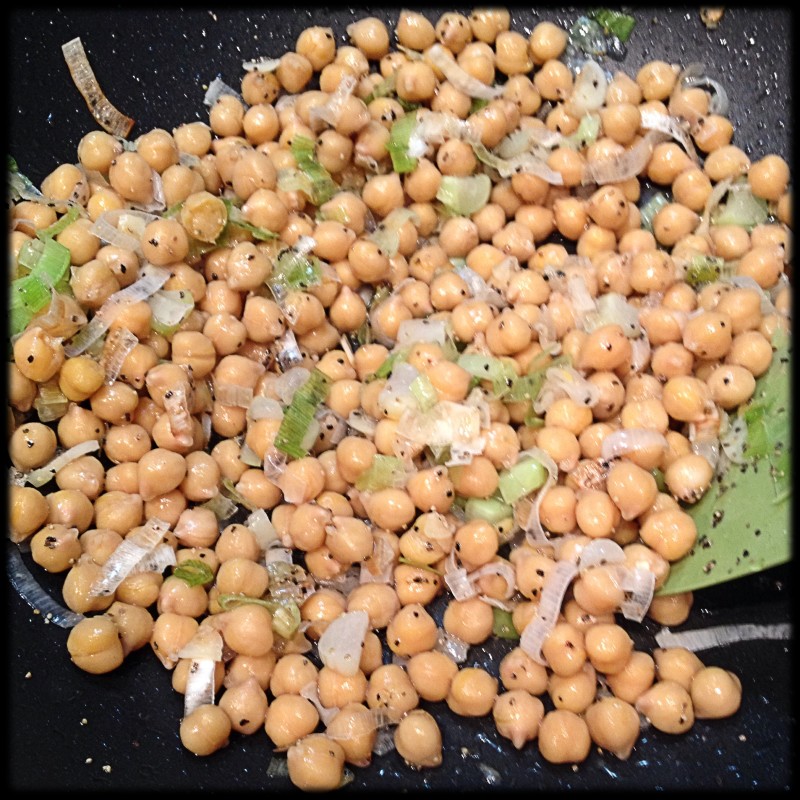 I got out a can of chick peas, drained, and rinsed them. I chopped up some leek and garlic and sautéed them in some olive oil until soft. Added the chick peas, plus salt and pepper. But then I got a little stuck as to what to do next… So, I Googled "beets squash rice recipe" and found a great post about Buddha bowls! Which ultimately led me to this post at Minimalist Baker, where I found inspiration for my flavours.
I added some coriander, ginger powder, and a dash of chili powder to the peas. I then made a sauce using tahini, lemon juice, maple syrup and water, which I set aside for topping. I decided to zest the remaining lemon peel into my peas mix as well, and then wilted some chard ribbons into there too.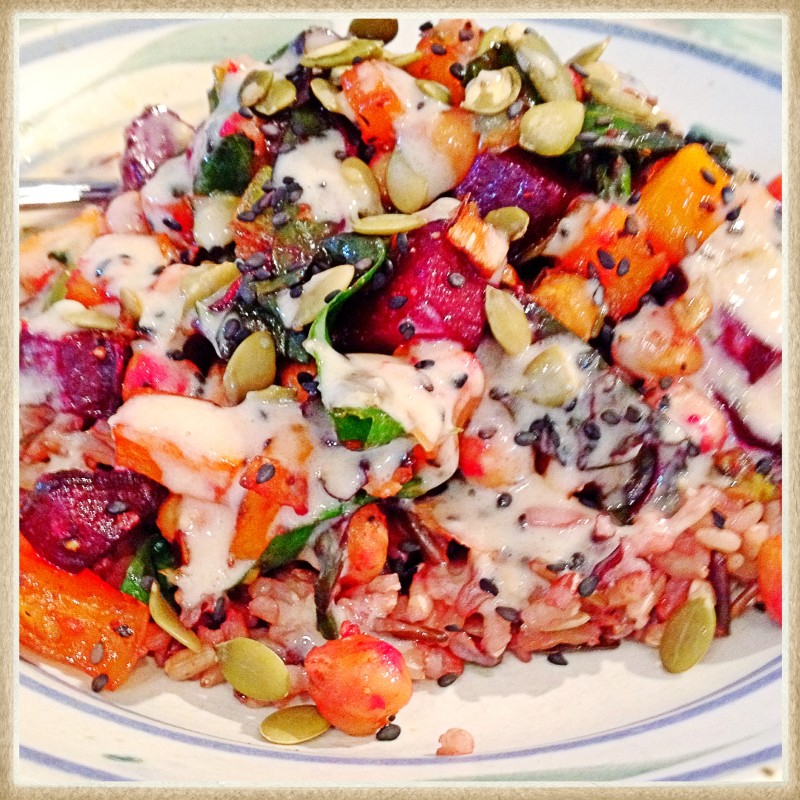 Then it was a matter of layering: wild rice on the bottom, veggie mix in the middle, and a few spoonfuls of sauce plus a sprinkle of pumpkin & black sesame seeds on the top. The result? Amazing!!! Vibrant and delicious and filling. Reminiscent of my meals at Quantum Leaps just a couple of weeks ago (which reminds me, I have some photos to download and edit…) Want to try some? Well, I have to admit that I'm a very "improvisational" cooker, but I've tried to replicate the process for y'all in recipe form below. Let me know how it goes! =)
My First Buddha Bowl
1 cup wild & brown rice blend, prepared according to package directions
1 butternut squash, peeled, seeded, and diced
2 tbsp olive oil
2 tbsp maple syrup
dash salt & pepper
sprig of fresh rosemary, stem removed and greens chopped finely
4-5 medium beets, peeled and diced
2 tbsp olive oil
dash salt & pepper
1 large leek, washed well, dark greens removed, sliced lengthwise, chopped into half moons
8ish leaves of chard, washed well, stems removed, chopped into 1″ ribbons
3 cloves garlic, peeled and chopped
2 tbsp olive oil
dash (to your taste) salt, pepper, coriander, ginger powder, and chili powder
zest from one lemon
water
1/4 cup tahini (sesame seed paste)
juice from one lemon
2 tbsp maple syrup
water (to your desired thickness)
pumpkin & sesame seeds as desired
Prepare rice according to package directions.
Place chopped beets & squash on separate baking sheets, toss with oil & spices, spread to a single layer. Bake at 400F for 30 minutes, stirring about half way.
Sautée leek and garlic in olive oil on medium-low heat until soft. Add chick peas, spices, and lemon zest. Cook until warmed through, stirring and adding a tbsp of water as needed. When warm, add chard ribbons and cook until just wilted. Remove from heat. Add about half of the cooked beets and squash directly to this mix and blend, reserving the other half of these roasted veggies for other meals…
While that is cooking/resting, you can whip up your sauce. In a blender or small food processor, add tahini, lemon juice, and maple syrup. Blend until combined. Add water to taste or to desired thickness (thin-ness?).
Layer in a beautiful bowl: rice first, veggies next, seeds and sauce last. Voilà! Sweet & savoury (with a hint of a bite), belly filling goodness. Plus, you'll have left over rice, beets, squash, and veggie mix & sauce for later in the week! Hurrah!!! Remember to pause before scarfing it all down to take a moment and be grateful for such a delicious creation. 😉
Good luck! Let me know how your Buddha bowl adventures go!
(P.S. After I enjoyed a second helping of my scrumptious concoction, I decided to use up some of our 4 x 5-gallons worth of Hardy Macs. I made some apple pie filling and apple crisp for the freezer, plus a little for dessert as well… Fall is yummy!)